Kyle & Alyson's Fairytale Wedding - Happy 1 Year Anniversary!
Hard to believe a year has passed already ... it was a beautiful September day. Fall was gently creeping in and the sky shifted from beautiful clouds to bright sunshine and back again. There was a slight threat of rain which added to the excitement of an outdoor wedding. The rain stayed away but the intense gray clouds that rolled in after the ceremony were magical.
Alyson got ready at her Mom's house with her bridesmaids, flower girls, and wedding officiant who is her cousin, Kelley James. Kyle got ready at the home they share. Alyson said "it was hard to be apart from one another for a long time and I was very glad to see Kyle when we did our First Look photos."
How did their love story begin?
"In a way, Kyle and I met twice - once when we were kids and once we when were adults. Our moms worked together when we were young and Kyle's mom and sister actually babysat me for a period of time. Being 3 years apart, Kyle and I didn't have a lot in common as kids. In fact, one New Year's Eve I was being babysat by Kyle's mom Sue and Kyle was forced to stay home as hang out with me. He was 12 and I was nine which is a considerable difference at those ages. As we grew older, we grew out of touch despite living in a small town. Then in 2007, when we were both in our 20's, we met for the second time. We met because I became friends with his roommate Heather. The first time I went to her house, I remembered Kyle from when we were kids. Only this time, the age gap didn't seem like a big deal, we became friends quickly and found we had so much in common."
"One of our favorite ways to spend time together is to make dinner together. We both enjoy cooking so we have a lot of fun in the kitchen. We like making new recipes and re-creating dishes we've eaten at restaurants."
How did you know he was "The One"?
"It's hard to choose only one moment when there are so many things Kyle has done or said to show me he's the one. All the times he's cooked me something delicious, all the times he's made me laugh, all the times he's looked into my eyes with love."

"One of my favorite moments is when Kyle cheered me up by asking me a to answer a trivia question. I was really stressed out and upset so Kyle told me to watch a clip from Lord of the Rings and figure out who was playing one of the Elves. As I watched the clip, I felt my stress and anger being replaced with puzzlement, curiosity, and determination to figure out who the actor was playing a some random elf. I was pretty impressed that Kyle used my nerdy love of trivia to distract me from my bad mood. That moment showed me how much he cared for me and how clever he is. So I knew I met my match!"
How did you know she was "The One"?
"One of my favorite things to do is make her laugh. When she laughs, she smiles, and when she smiles it makes everything worth it. Alyson helped me discover the meaning of the word important. It meant quite a few things before I knew her, and they all fall short of what that word means now. She is a true friend and an inspiration to me everyday. Without doubt in my mind I can tell you that I knew she was the one when I realized what her smile could do, what it could undo, and what it still has yet to."
The Proposal
"Kyle proposed around one o'clock in the morning on July 1, 2014 after a strong thunderstorm had rolled through and knocked out the electricity. So we had candles lit and without TV or internet we were getting quite bored. At some point, I said, "So what are we gonna do now?" And he replied, " I know." Then he left the room and came back a couple of minutes later. He told me he had a story to read to me, a story about us. He had written a storybook about our relationship in a fairy-tale style. The words rhymed and all the illustrations were done by Kyle! On the final page, he had crafted a pocket for the engagement ring and he asked me to marry him. It was very sweet and I'm pretty sure it was the only time Kyle has ever been nervous in front of me!"
The Engagement Photo Shoot
The engagement session at Miller was a great way for us to get to know Alyson and Kyle a little better and see what their dynamic was as a couple. They were super sweet and their chemistry was undeniable. They brought along some of their favorite books and enjoyed spending the afternoon cuddling.
The First Look
The Bridal Party
Maid of Honor: Emily Bigbie (Bride's best friend) "I've been friends with Emily for over 20 years. She is like my sister and I'm very lucky to have someone like her in my life."
Best Man: Nole Schuyler (Groom's best friend)

Bridesmaids: Nikki Eaton, Heather Kats, Kelly McHugh
"All my bridemaids are old friends I've known for years."
Groomsmen: Nick Travis, Zack Bubness, Tom Justice
"All of Kyle's groomsmen are old friends as well."
Describe your wedding style in 3 words:
Alyson and Kyle chose navy blue, grey, and yellow as their wedding colors "because those are the colors in a midnight sky full of stars."

Their wedding theme was "A Starry Night" and their invitations were hand-painted by Alyson's mother Lydia to look like the night sky.
In addition, yellow was used in Alyson's parent's wedding as the accent color so she wanted to honor their wedding. Finally, Alyson has a pair of yellow boots that she absolutely loves!
Such a romantic and nostalgic meaning behind their choices!
A special "thank you" to Mom
"I would like to thank my Mom for helping with so much for the wedding! She painted the invitations, RSVP cards, and paintings for the centerpieces. She made bouquets, centerpieces for the bridal shower, and centerpieces for the wedding. She found all the vases, votive holders, and table decorations. She helped make cookies as bridal shower favors and stuff popcorn into bags for wedding favors. And I'm sure there's more I've forgotten. I am so glad she's my mom and she loves me enough to help me so much with our wedding."
Vendor Recap:
Advice for future brides and grooms:
'We had plenty of time to plan the wedding. Pinterest was very helpful in finding ideas. That's where I saw the idea to use a calendar for a guest book and ask guests to write their birthdays. We used photos from the engagement session for the photos in the calendar so it's a wedding guest book we will actually look through because it's really more like a photo album with all our family and friends' birthdays listed!"

"We would recommend Signature Banquets (reception venue) and of course our Amazing photographers from Tales of a Dream!"
"Always trust your instincts when making decisions about your wedding. It will be difficult because there will be so many people you might want to please, but it's best to trust yourself and your future spouse."
What made you choose Carmen & Jamie as your wedding photographers?
"We just loved Carmen and Jamie's style. The dreamy, romantic quality is like a fantasy and both of us are fans of the fantasy genre. We also loved the way Carmen and Jamie composed their photos. We looked at a few different photographers, but were most impressed by the personal touch from Carmen and Jamie. The other benefit was that the wedding package we chose included an engagement session and that gave us an additional opportunity to get comfortable with the photography process."
"If you can find someone like that, someone who you can hold and close your eyes to the world with, then you're lucky. Even if it only lasts for a minute or a day." ― Patrick Rothfuss, The Name of the Wind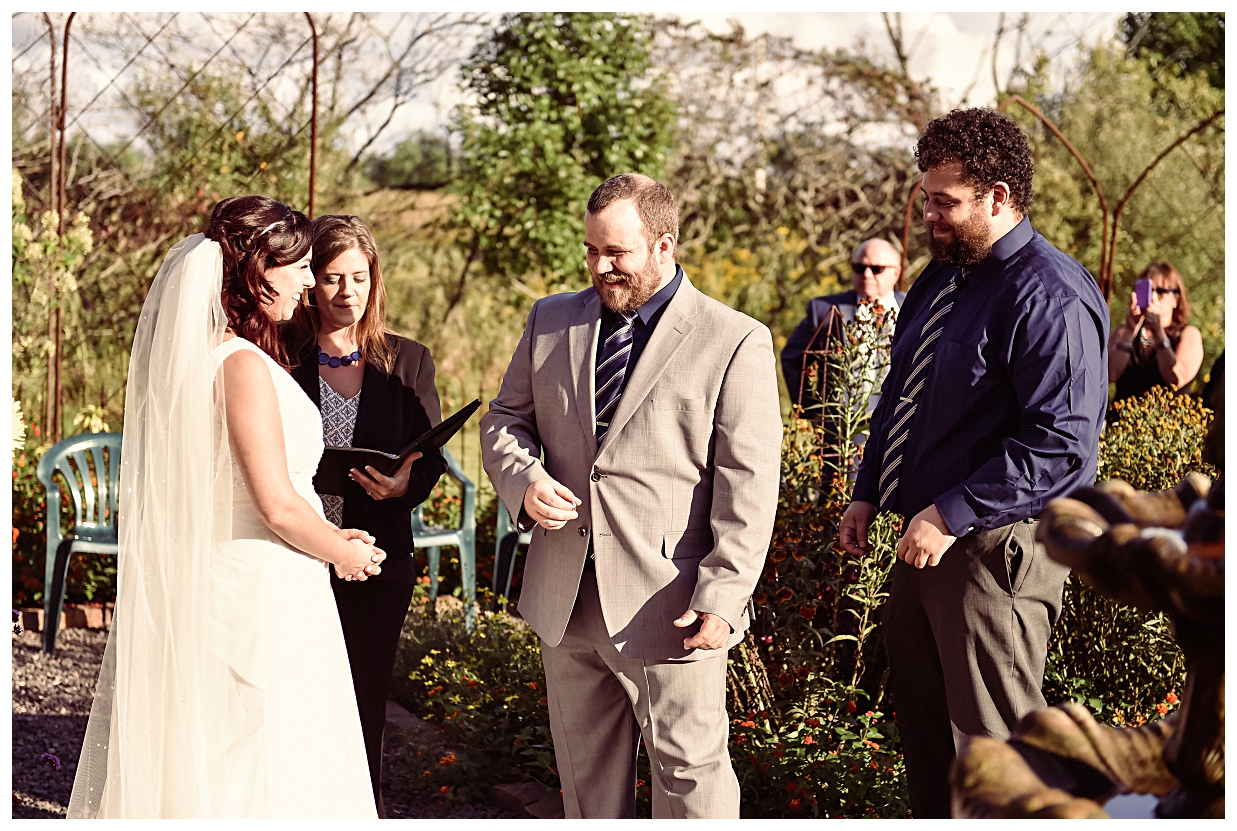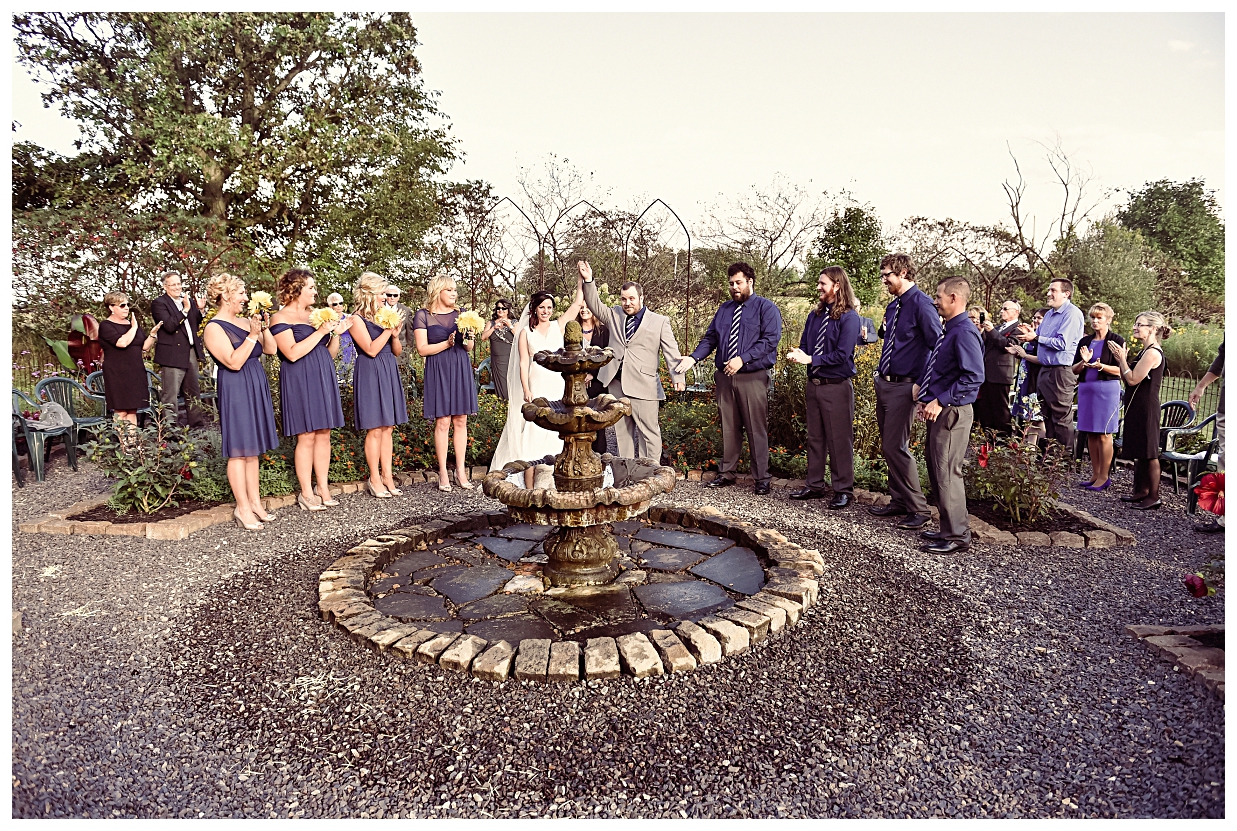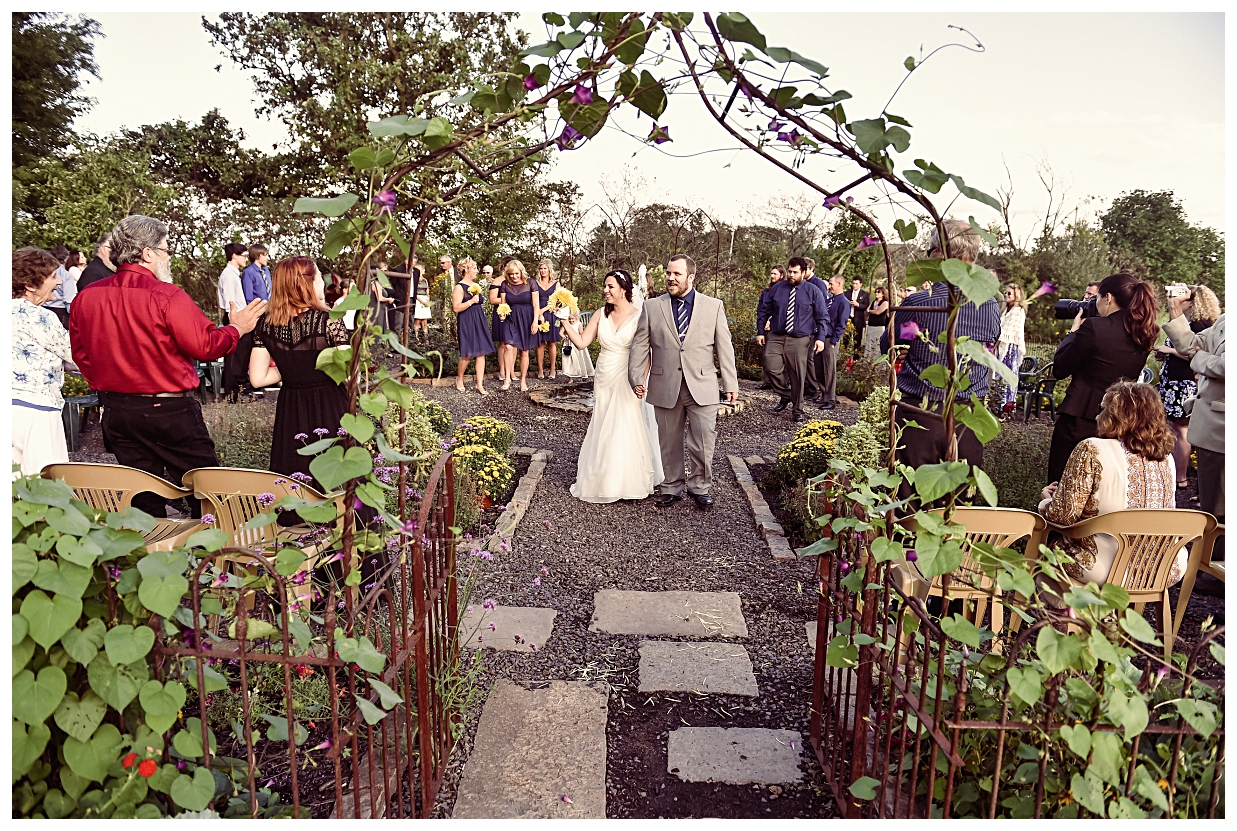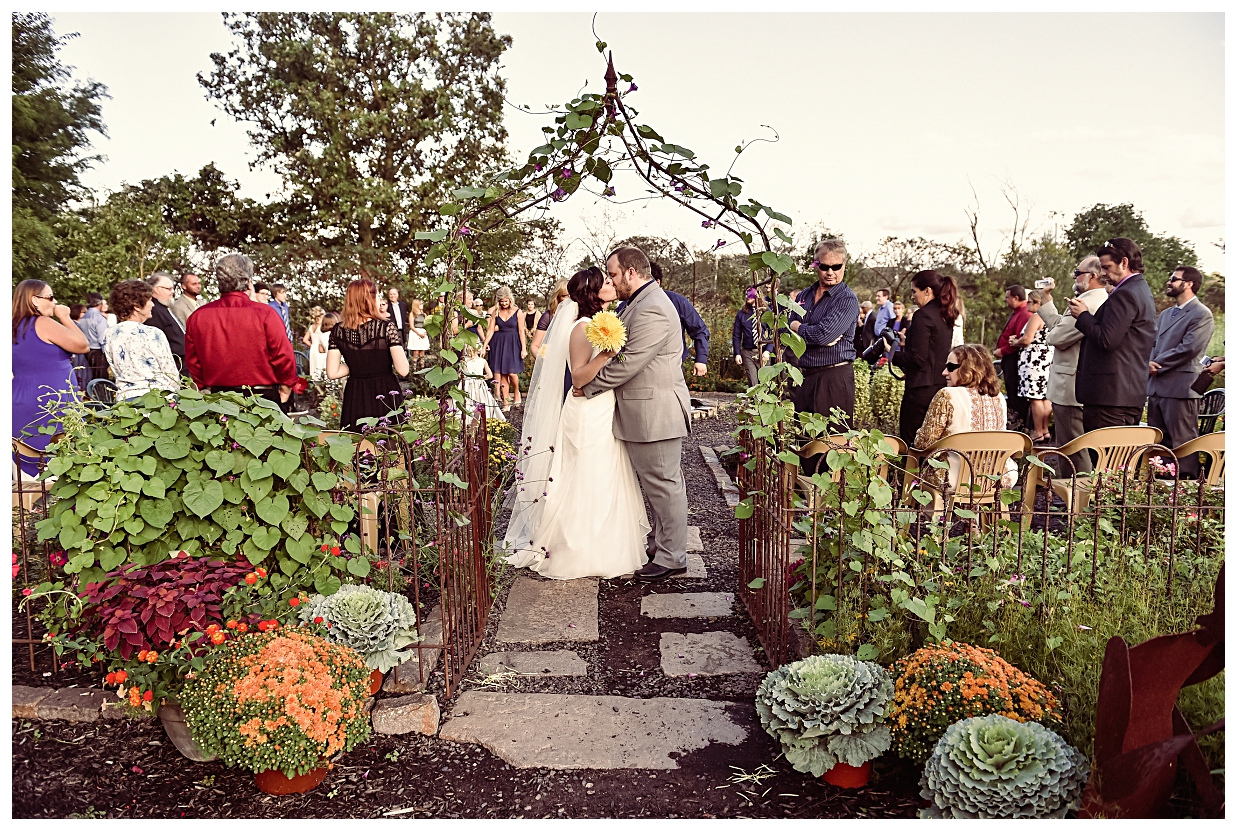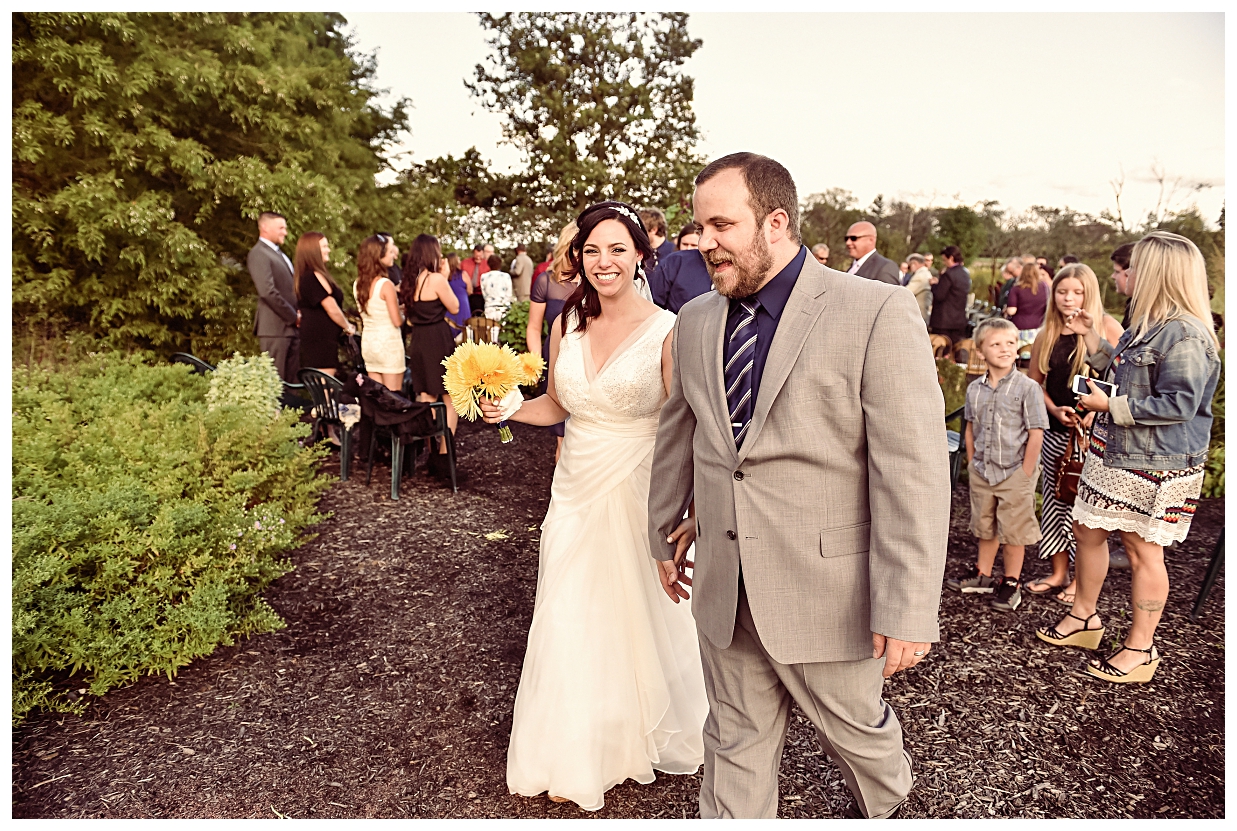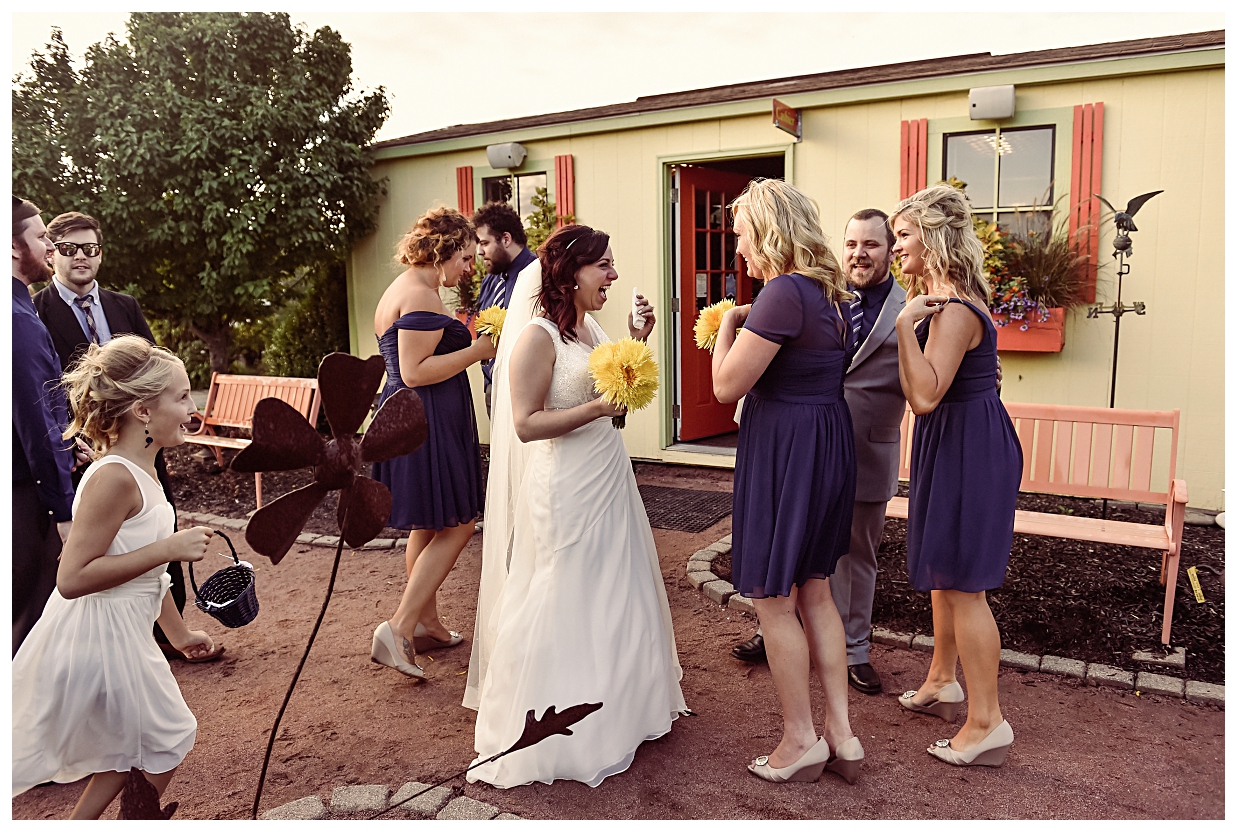 Happy Anniversary Alyson & Kyle! We wish you many more beautiful starry nights together and romantic long walks on the beach. Thanks again for letting us be a part of your wedding and tell your fairytale.
Love, Carmen & Jamie