Mark & Natalie's August Dream Wedding
Mark and Natalie had the kind of chemistry and energy that you just love to be around. They made the day so much fun for us. Even when the rain came pouring down before bridal party pictures, they stayed calm, positive and patient when we told them we were going to make this work! We outran the rain and found a dry spot with huge gray storm clouds looming above where we got some beautiful photos. They had an amazing group of family and friends around to cheer them on and make the day memorable for them. It was a magical day filled with blue skies and sunshine, storm clouds and rainbows and lots of love.
Getting Ready
Jamie met Mark and the groomsmen at Mark and Natalie's home in Crown Point for some getting ready pictures. The mood was fun with lots of big laughs. Mark was anxious to get to the church to marry the love of his life. The biggest challenge of the day was trying to figure out how to fold the pocket squares.
Carmen met the girls and Natalie at her parent's home in Cedar Lake, Indiana. Natalie was giddy with excitement and so were all of her bridesmaids. Natalie looked like straight out of a fairy tale with her whimsical fitted tulle gown. Our friend Krissy did an amazing job on her make-up and Amber did a beautiful job on the hair. Everyone felt and looked gorgeous.
Tell us about how and where you first met?:
What is your favorite way to spend time together?
We love just being together. No matter what we're doing, we do it together. We love lounging around and watching movies. Even though I may fall asleep during most of the movies, we still enjoy being together at home with Rudy, our almost four year old Labrador retriever.
How did you know she was the one?
How did you know He was the one?
The Proposal
We had planned to celebrate my brother's birthday at my parents' house on August 2, 2014. We always celebrate everyone's birthday each year with dinner and cake. It's a family tradition that will happen no matter how old we are. I was responsible for baking the cake, so we loaded the car and started heading for my parents. Mark and I barely talked on the way there; it was the quietest car ride we ever had. I could tell he was nervous, because Mark can always come up with something to talk about. When we got to the house, I got out and gathered the gifts and headed to the trunk to get the cake. Mark said he would take care of it and to head inside. I remember arguing about wanting to carry the cake, I had made it from scratch, icing and all. He insisted on getting it, so I gave up. I walked up to the front door, and it was locked. I kept ringing the doorbell and knocking, wondering why it was taking so long. After a few minutes, I heard music. I realized it was a song by Pearl Jam that we had heard at the concert we went to at Wrigley Field earlier that summer. (This song later became our first dance, Future Days.) When I turned around to see what was going on, that's when I saw him. He was walking towards me, looking so nervous. As he approached me, he got down on one knee and tried to say something. I honestly can't even remember what he said, if he said anything at all. I began crying, and so did he. After what seemed like hours, my parents, his parents, my brother, cousin, and grandparents walked into the grass in my line of eyesight with signs that read, "Will you marry him?" It turned out to be a surprise engagement party with decorations, a cake, and family. We celebrated into the night, soaking in the reality of our relationship shifting into the next step.
The Bridal Party
Mark and I chose a variety of people to stand up in our wedding. From family to friends, we wanted the people by our sides to be the most special to us. Mark's best man was his older brother, Alan. My maid of honor was my best friend from high school, Kelly Shaw. The rest of the bridal party was comprised of my brother and cousin, and friends from all aspects of our lives, from high school to current coworkers. We will forever be thankful to these 16 people for all of their help, support, love, and overall, just being there when we needed them.
We didn't stop there when trying to involve important people in our wedding. We wanted every part of our family, every side, to be represented in some way. Our families are very important to the both of us, and we didn't want anyone to be left out in such an important day in our lives. We wanted to show them how important they all are and how much they mean to us. From the flower girls and ring bearers to the readers and who carried up the gifts, we wanted our wedding to represent our growing family.
Describe your wedding style in 3 words:
Fun. Simple. Whimsical.
The Wedding colors
I knew I wanted a summer-like feel to our wedding and chose colors that would make that happen. I chose navy and coral as our two main colors with hints of glittery gold accents. Mark wanted to stand out against his groomsman like I would stand out against the bridesmaids. He was the only man in a navy suit. The rest of the groomsmen wore grey. Every one had matching vests.
The Vendors
VENUE: The Patrician Banquet Center
RINGS: We bought all of our rings at James & Sons in Schererville, Indiana. They were very nice and accommodating and made the selection process very easy.

WEDDING GOWN: The wedding dress was purchased at David's Bridal in Merrillville, Indiana. It was exactly what I wanted. Even though I loved trying on many dress and playing dress-up, I loved the dress I chose. I knew I wanted tulle on the bottom, but still wanted a snug aspect. This style achieved both. I loved spinning around and feeling like a princess.

BRIDESMAID GOWNS: The girls ordered their bridesmaid dresses from kennedyblue.com. I found a picture of the dress I liked from Pinterest. I wanted two styles for the girls to choose from in order to feel comfortable. I also wanted a very similar style of dress that sort of matched my idea of flowiness.

GROOM & GROOMSMEN SUITS: The boys wore suits from John Cicco's in Merrillville, Indiana. We wanted a more casual but stylish look.

BOUQUETS & FLORAL ARRANGEMENTS: My florist was found through Mark's cousin. We used Kristina Lynn Floral from Schererville, Indiana. She works out of her home, and was very friendly and easy to work with.

MUSIC: Our DJ was from TransAudio in Crown Point. We wanted a DJ on the younger side who could keep the party atmosphere going all night. He definitely achieved that! We did not have an empty dance floor at any point during the night, something people still comment about.

FAVORS: We chose to have cuzies as our wedding favor. We wanted a party atmosphere and the cuzie went perfectly with the environment we wanted people to remember.

GIFTS: The girls received matching necklaces with their initials and personalized wine glasses. The boys received personalized cufflinks, humidors, and cigars. We found all but the cigars off Etsy.

HAIR & MAKEUP: Mark's brother's fiancé is a hair dresser who is amazing. I asked her to do our hair and then she knew of the best makeup artist in the region. Amber Beezhold was the hair stylist and Krissy VanderWoude was the makeup artist. We all looked so beautiful because of these two gals. I would recommend them to everyone!

LIMO: We used Epic Limo for our party bus. It was very spacious and our driver was amazing. It rained in between our ceremony and reception. She did not complain that we used her for an extra half hour, and made lots of stops. She was very accommodating and friendly.

Overall, every single vendor was worth the price we paid. We would recommend them to anyone looking for ideas and help.
Were there any challenges planning your wedding?
We got engaged on August 2 of 2014 and married on August 15, 2015. I thought a little over a year was the perfect amount of time: it wasn't too short to feel anxiety and stress nor too long to feel like it would never get there. I planned my entire wedding off of Pinterest ideas. I built and put together ideas to fit my vision. I knew exactly what I wanted the feel and look to be, and I achieved exactly what I wanted. I had lots of help from family and friends to put together every last detail.

One of the most challenging aspects of planning our wedding was having input from everyone. I think we were very overwhelmed by the planning, but opinions made it more difficult. We tried to make as many people happy as we could, but at some points lost making ourselves happy over all else. In the end, the roller coaster of emotions was worth it.
What piece of advice would you pass on to future brides and grooms?
Enjoy every moment of it. In the end, you want to be happy. Do what you feel is best and do it the way you want to. The entire process leading up to the big day can cause a roller coaster of emotions. No matter what happens, it will all be worth it in the end. Never lose track of the real reason your wedding is happening.
What made you choose Carmen & Jamie as your wedding photographers?
We met Carmen and Jamie at a previous wedding. I knew if they were at a friend's wedding, they must be good. We talked with them throughout the night and got their information. When we saw the canvas, book, and other photos posted on our friend's Facebook page, I knew I wanted them for our wedding and was willing to pay whatever I had to. I never talked with any other photographers; I knew I was going to book them as soon as I needed to.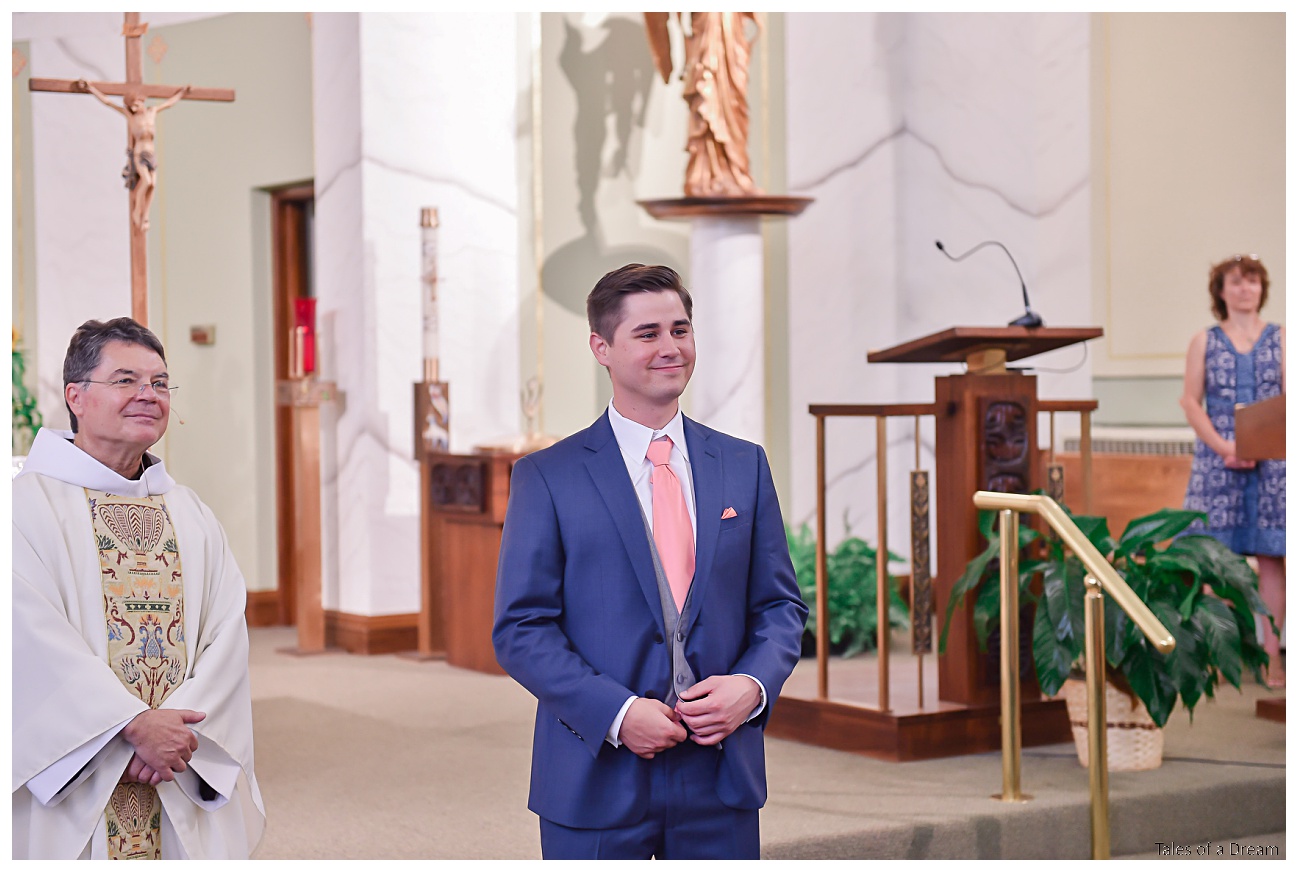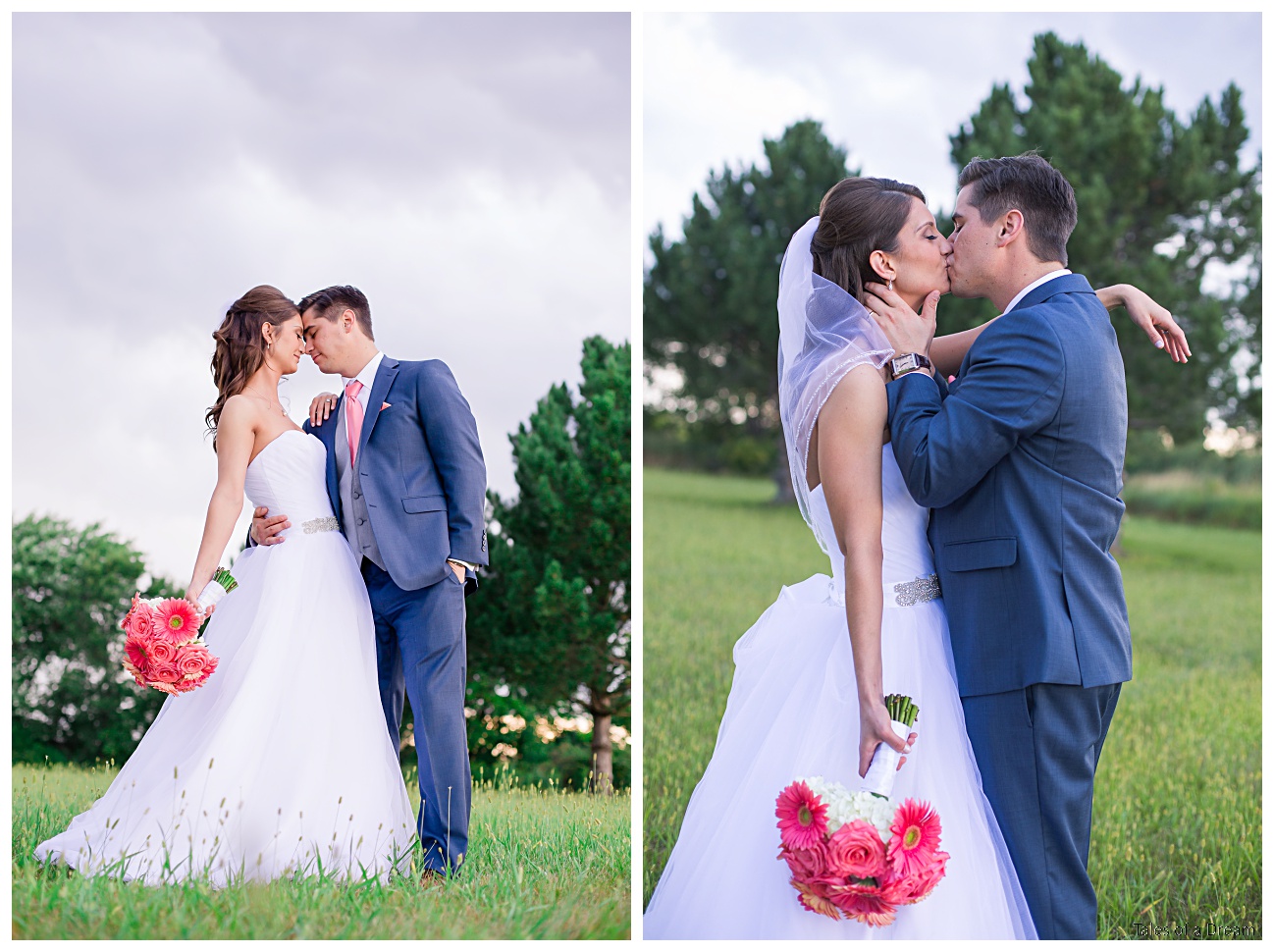 Mark and Natalie's wedding day was amazing and we felt lucky to be part of it. The whole day was high energy and contagious. That's when being wedding photographers doesn't even feel like work. Thank you so much Mark and Natalie for choosing us and all the kind words.
By the way, in June of this year they welcomed their beautiful baby boy Henry James into the world!
Happy 1 year Anniversary! Keep in touch!
Lots of Love
Carmen & Jamie